7 Unhealthy Hawker Dishes You Can Indulge in Moderation
It's no secret that Singaporeans are a fiercely loyal bunch when it comes to hawker fare. From a curry-slathered stack of roti prata to a bowl of laksa swimming in lemak – we know that they do no favours for our waistline, yet we can never seem to stay away.
For all the calories they're worth, here are 7 of the unhealthiest hawker dishes that, with a little moderation, you might just get away with indulging.
1. Hainanese Chicken Rice (607 calories)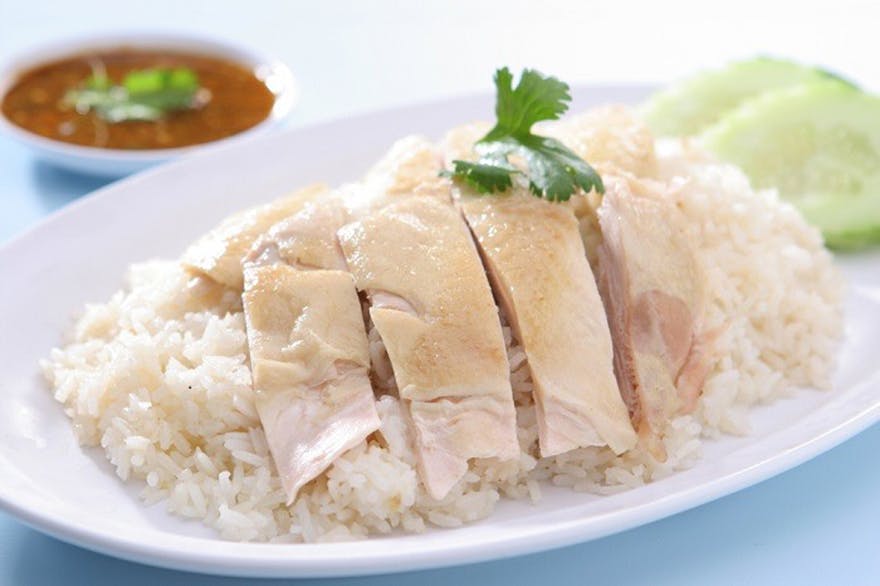 Whether you're in it for the succulent chicken, the oily, fragrant rice, or the spicy chilli sauce that sets tongues wagging – there's no denying its appeal. The chicken makes for a good source of protein (23g), but watch out for the high fat (11g) content.i Lessen the guilt by going for skinless steamed chicken instead of roasted, and make the switch to regular white rice instead.
2. Minced Pork Noodles (511 calories)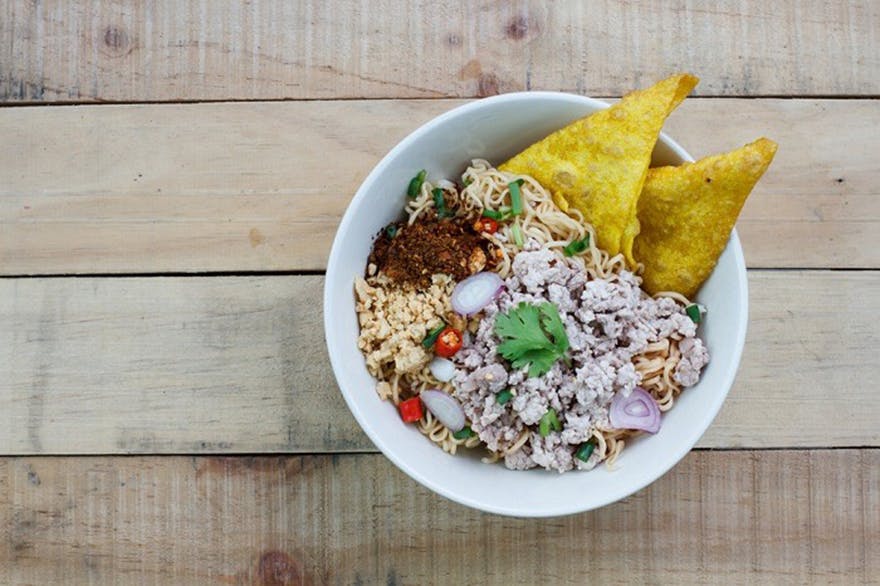 A comfort Teochew classic that tosses your choice of noodles in vinegar and chilli – topped with minced pork, pork liver, pork balls and mushrooms – and doesn't shy away from the lard. Bring down the high saturated fat content (4.8g)ii by asking for less oil and sauce, and skip the soup altogether.
Boost tip: Keep your cholesterol levels in check with naturally sourced phytosterols that can help reduce intestinal absorption of bad cholesterol.iii
3. Wanton Noodles (330 calories)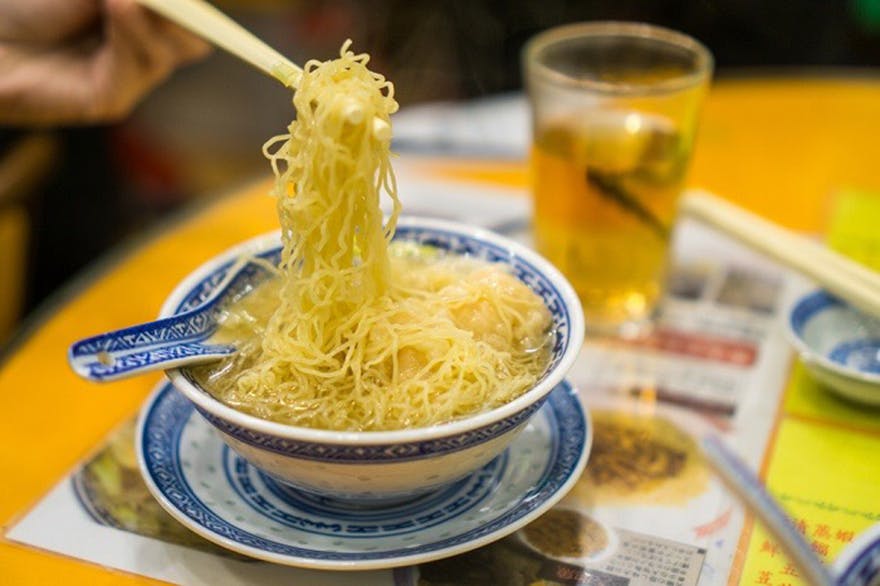 A simple combination of noodles, pork dumplings, roasted char siew and vegetables may seem like exactly what the doctor ordered, but watch out for the alarming sodium levels in its soup base (1,502mg).iv Give the fibre content a boost with extra vegetables and go for the dry variant instead.
4. Char Kway Teow (932 calories)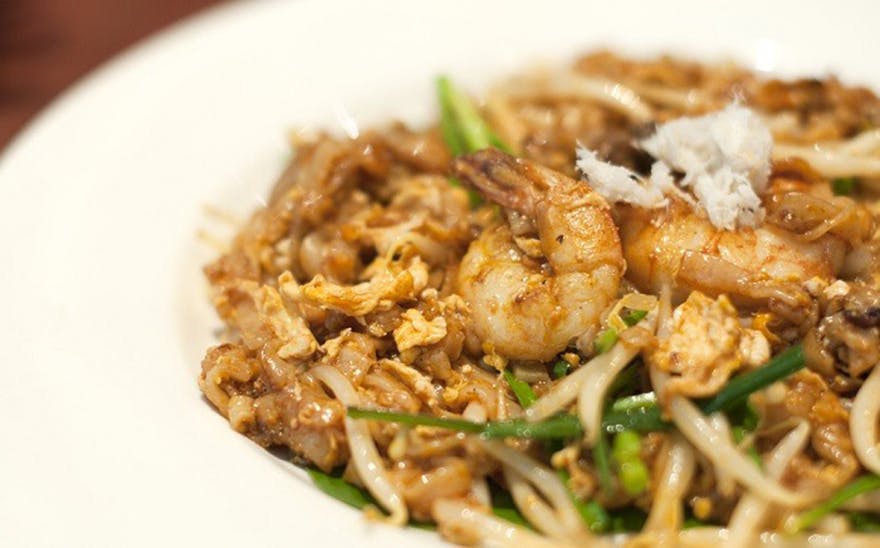 There are few things more gratifying than a greasy plate of char kway teow. Sadly, it is also known to set off the most alarms when it comes to counting calories. Fried to wok hei perfection in an oily coat of sweet sauce and pork lard, it tops the charts in fat (38g), cholesterol (234mg) and sodium (1,459mg) levels.v Give your arteries a fighting chance by cutting down on the sauce and lard. Also, hold the hum.
Boost tip: Regularly consume Vitamins A, C, E, as well as Vitamin B12 and folic acid for a healthy heart.vi
5. Nasi Lemak (494 calories)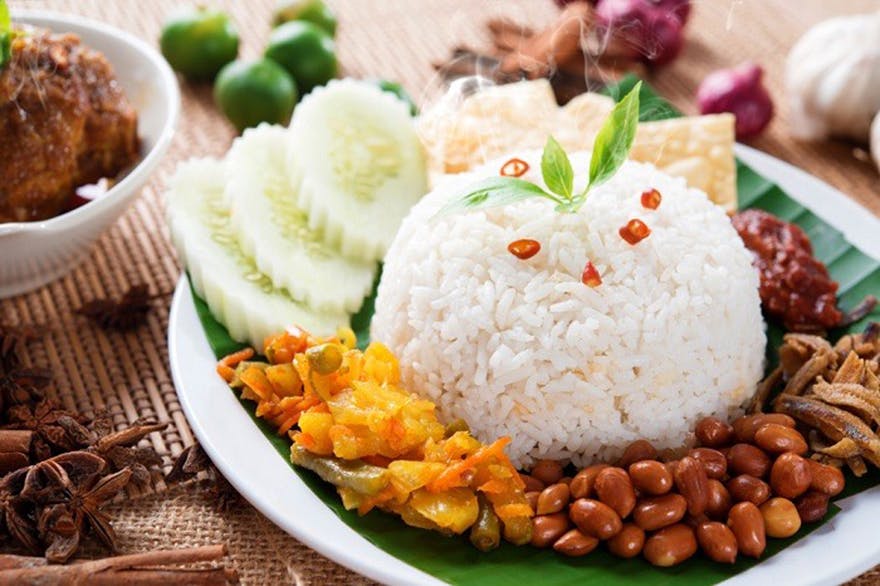 There have been many interpretations of this dish; none quite as authentic as the traditional Malay version that brings together fragrant coconut rice, chicken wing, anchovies, egg, and a dollop of sambal tumis in a banana leaf wrap. The richness of the coconut milk and its deep-fried garnishes make for a pretty sinful breakfast, although Time Magazine seems to think otherwise.vii Try cutting your rice intake by half to bring down the calorie count.
6. Mee Siam (694 calories)

A bowl of mee siam might not look like much, but don't let its unassuming exterior trick you. The gravy, addictive as it is, packs more carbs (92g) and sodium (2,659mg) than you need in a day, leaving you with an excess of energy and a sugar crash that's just waiting to happen. Make it a tad healthier by going easy on the gravy.
Boost tip: Fight the food fatigue with Vitamin Bs, as that can help support food metabolism and energy release.viii
7. Oyster Omelette (645 calories)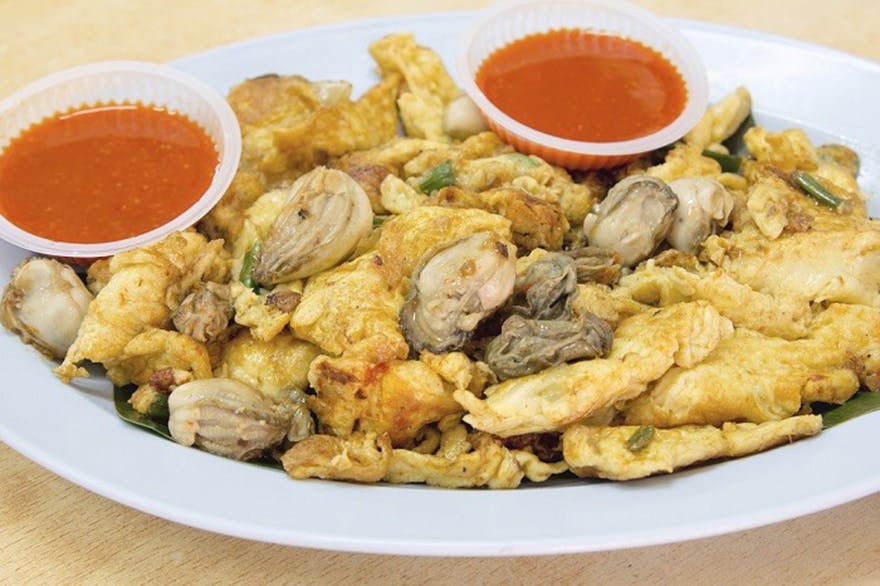 Gooey on the inside and crispy to a fault, the oyster omelette – a heavy-handed fry-up of oysters, eggs and starch – contains a ton of calories, no thanks to the copious amount of lard that's required to bring out its flavours. Spread out the guilt by sharing an order with your friends.
—
And there you have it. The list, while hardly exhaustive, is a good measure of how harmful some of our favourite hawker foods can be to our body.
Still, there's no need to cut them out of your life entirely. A little moderation on your part and a multivitamin boost can go a long way in mellowing out the detrimental effects of the occasional indulgence.
Hungry for more? Now hear from a chef and a nutritionist on how to plug your nutrition gap!
ihttp://www.fsis.usda.gov/shared/PDF/Chicken_Turkey_Nutrition_Facts.pdf
iihttps://www.healthxchange.sg/food-nutrition/food-tips/best-worst-singapore-hawker-chinese-food-wonton-mee
iiihttps://www.ncbi.nlm.nih.gov/pubmed/15166807
ivhttps://www.healthxchange.sg/food-nutrition/food-tips/best-worst-singapore-hawker-chinese-food-wonton-mee
vhttps://www.healthxchange.sg/food-nutrition/food-tips/best-worst-singapore-hawker-chinese-food-dim-sum-char-kway-teow
viMozaffarian D, Nutrition and Cardiovascular Disease, In: Bonow RO, Mann DL, Zipes DP, Libby P, eds, Braunwald's Heart Disease: A Textbook of Cardiobascular Medicine 9th ed, Philadelphia, Pa: Saunders Elsevier; 2011:chap 48
viihttp://time.com/4254125/healthy-international-breakfast/
viiiWilliams H Melvin. (2004). Dietary Supplements and Sports Performance: Introduction and Vitamins. Journal of the International Society of Sports Nutrition.