Chef Eric Teo on Singapore Hawker Food
FOOD & NUTRITION
03.02.2016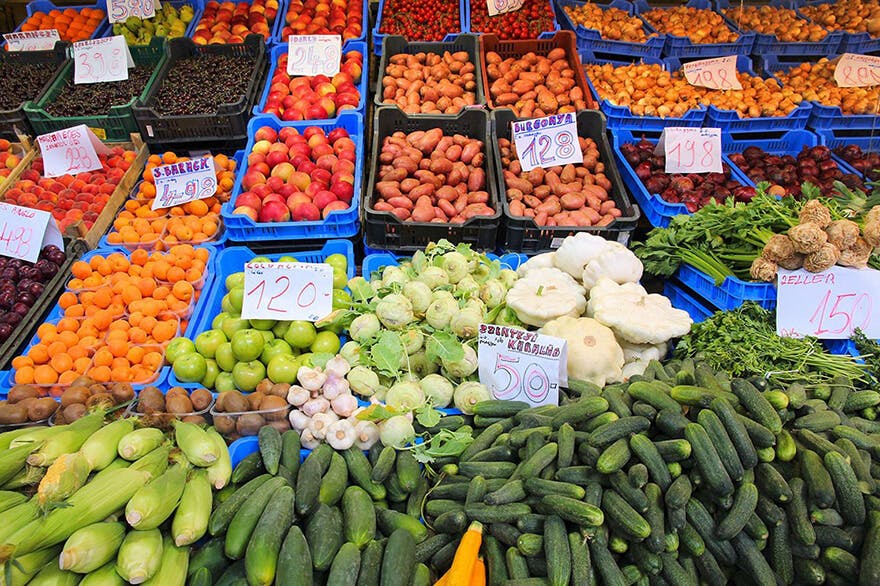 Chef Eric Teo, Hall of Fame inductee at the World Gourmet Summit and President of the Singapore Chef's Association is familiar with Singaporean's love of good food. After all, he has devoted his whole career to delighting our tastebuds.
But one thing he is confident of is that Singaporeans may already know how to eat healthy.
He says, "(Singaporeans) can of course get balanced nutrition from eating out but this depends very much on what they decide to eat and how much. Everyone knows too much of anything is no good for us."
The importance of filling our nutrition gaps
Indeed, says Chef Teo, "To compare carbs and fats, it's better to avoid eating too much fat especially saturated fats. Over-eating of carbs and fats may lead to too much cholesterol in our diet, and to heart problems."
But, Chef Teo also says, "I am confident most of our hawker stalls, bistros and restaurants are also looking into quality products and healthy recipes. They too know that Singaporeans are eating more healthy these days."
How does Chef Teo ensure that the dishes he prepares are more nutritious? Here's what he does:
"Use only fresh products in order to draw natural flavors and taste from the dish you are preparing."
"Salt is just to enhance the dish and the rest of seasonings."
"Ingredients have to be of good quality and used to balance the taste."
"You do not need to buy expensive ingredients but ensure they are fresh."
"And sometimes less is more."
Multivitamins: a fuss-free way to get the nutrition you need
Eating healthily is not difficult. You can start by reducing your intake of high-fat, high-salt and high-calorie foods, and increasing your intake of vitamin and mineral-rich foods like fruits and vegetables.
But if you don't think you can get nutritious meals from eating out due to hectic schedules, lack of availability or simply don't enjoy eating fruits and vegetables, adding a daily multivitamin supplement to your diet helps fill your nutrition gap instead.
When shopping for a multivitamin supplement, look for a brand that is globally recognised, scientifically-formulated, and which is tailored to your age and gender requirements. This way, everyone and anyone can have their nutrition gaps filled from A to Zinc.
Chef Eric Teo has won the World Gourmet Summit's Executive Chef of the Year award 4 times. As captain of the Singapore Culinary Team, Chef Teo led the team to two Olympic gold medals at the IKA 2000 Culinary Olympics. In recent years, Chef Teo became the first Singaporean to be appointed president of the Singapore Chef's Association.