Ways to Make Time for Your Health
HEALTH & WELLNESS


10.21.2014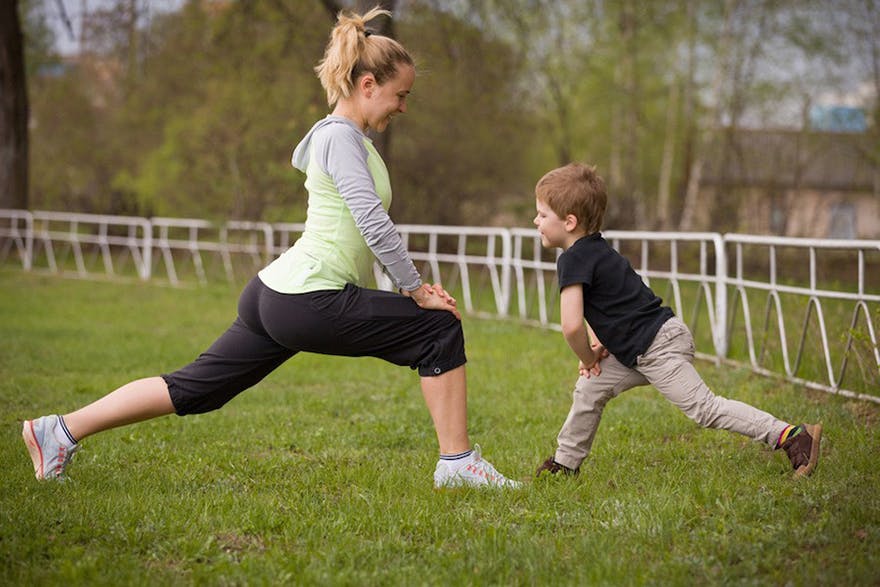 You may have strayed from your healthy habits during the summer, but not to worry. September is a great time to "fall" back into better routines, or to start new ones.
Shop, Cook, Eat. During the summer, eating healthy food is often secondary to having fun, and there are times when it's just too hot to care about cooking a balanced meal. The change of seasons offers a chance to plan regular meals and snacks that energize you and nourish your body.
Begin by giving your refrigerator a good cleaning. Toss outdated food and questionable leftovers. On weekends, consult the calendar and decide what to make for dinner during the week, and shop for the ingredients. You can't make nutritious meals if you don't have the ingredients on hand.
Everyone has days when time runs short and it's not possible to prepare planned meals. Dinner doesn't need to be elaborate, just balanced. Stock your kitchen with staples such as eggs, canned tuna and salmon, whole grains, milk, yogurt, frozen vegetables, and fruit to get simple meals on the table fast.
Focus on Vitamin D. Your body makes vitamin D in response to strong UV light, but now that there's less sunlight and you're not outdoors as much, vitamin D levels in the body may start decreasing and could get even lower during the winter.
Researchers found that low levels of vitamin D in people over 55 were linked to an inability to perform ordinary daily tasks, such as walking up and down stairs, dressing and undressing, and using public transportation on their own. Get the vitamin D you need from fortified foods, such as milk and eggs, salmon, tuna, and dietary supplements.
Plan to Get Physical. You may have put outdoor workouts on hold during the summer because it was just too uncomfortable to exercise. Take advantage of the cooler weather and lower humidity to get back into the swing of exercise. While you're at it, develop a Plan B for when the weather gets bad as Fall turns into Winter. Rely on exercise DVDs and TV shows, and classes at a local gym or YMCA to get physical activity.
Turn over a new leaf and try different types of exercise, such as yoga, Pilates, and kickboxing. Consider adding resistance training to your exercise regimen, too. The 2008 Physical Activity Guidelines for Americans suggests muscle-strengthening activities, such as weight training, at least twice a week. Can't get to a gym? Carrying heavy loads, and gardening that includes hoeing and digging, qualify as muscle-strengthening activities. Fall yard work is a great way to enjoy the season while burning calories and building muscle.
Image Credits: goodmoments/Shutterstock.com