Healthy Social Life Makes You Healthy, Too
HEALTH & WELLNESS
05.30.2014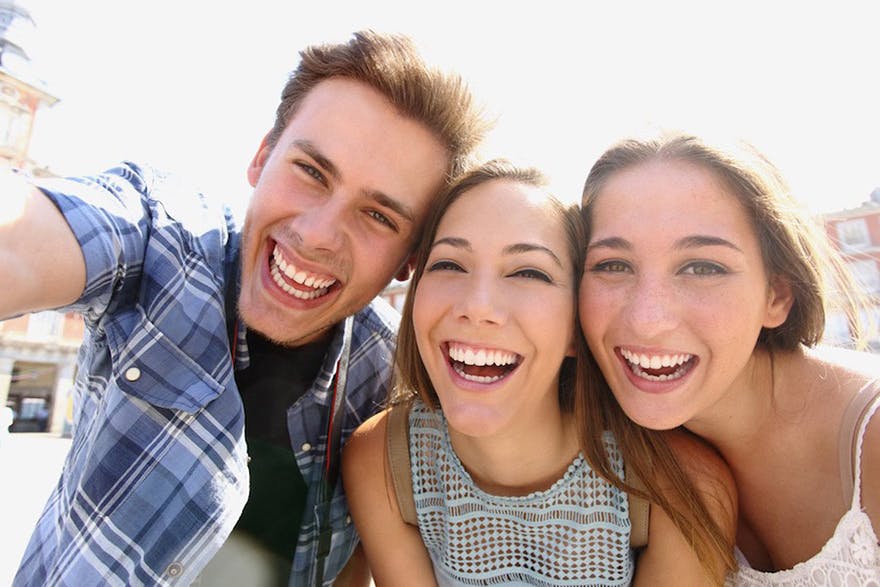 Research has shown that if you live a social life, you're likely to be healthier-less stressed, less depressed, and more in tune with how to take care of yourself. The connections to friends, relatives, and even romance can help keep your mind engaged and your body active. Check out these three easy ways to become more social.
Pursue your passions
If you keep a positive outlook on life, you're more apt to live longer, and one way to accomplish this is by pursuing hobbies, sports, or other activities you enjoy. Plus, it's here where you'll find compatible people. People like you. Make a list of things you enjoy doing, or remember the people you really bonded with in the past. What was it about those people that attracted you and made you feel good? Did they golf? Like to travel? Garden? Create art? Build things? Dance? Sing? Now that you've got your list, seek out groups, organizations, or classes that engage in these activities. You'll often find such groups through your local library, YMCA, newspapers, bookstore bulletin boards, and online. You'll discover or get reacquainted with something you love and have the opportunity to make new friends!
Go online
The Internet has made it easy for people to find and learn about activities, organizations, and events. A handy way to connect with others, being "wired" is not always about searching for romance, though it's certainly taken a lot of the headache out of it. Online services to find new activity partners and friends have become enormously popular. Along with finding new friends and activities, the Internet has made it easier than ever to keep in touch with old friends and family members. You can swap photos and see up-to-date images of family across the country and share your experiences in an online journal or blog.
If you're interested in dating, believe it or not, online connections are generally easier for 50-plus singles than for the younger crowd. For one thing, mature people are more comfortable with their own identity. Many online services are safe and respectful of their clients, and the better services offer user testimony and can give you straightforward answers about how they determine "matches." Online dating companies have comprehensive matchmaking criteria that can get you started easily and pair you with someone who shares the same interests and values at your convenience. So if you're looking for someone extra special, you needn't feel intimated by going online.
Help others
Lending a hand and making that constructive, emotional contact with someone else helps everyone. The positive feeling you get from helping another human being is one of your great defenses against loneliness. It may prove to be good exercise too, if you do something such as pitch in to help build a house or clean up a road. You could also give your time to help animals at a zoo or shelter, mentor at a school, be a guide at a museum, or act as an usher at a sports venue. While you might volunteer for a church or community organization, it's also just as easy to look at your family, friends, and neighbors to see if they need some help.
You're too good not to share with someone else. So go ahead, and get out there! What are you waiting for?
Image Credits: Antonio Guillem/Shutterstock.com