The A-Z of Haze: "M" is for Mask
HEALTH & WELLNESS
04.06.2016
The haze is back – here's the A-Z of Haze you must know!
"M" is for Mask.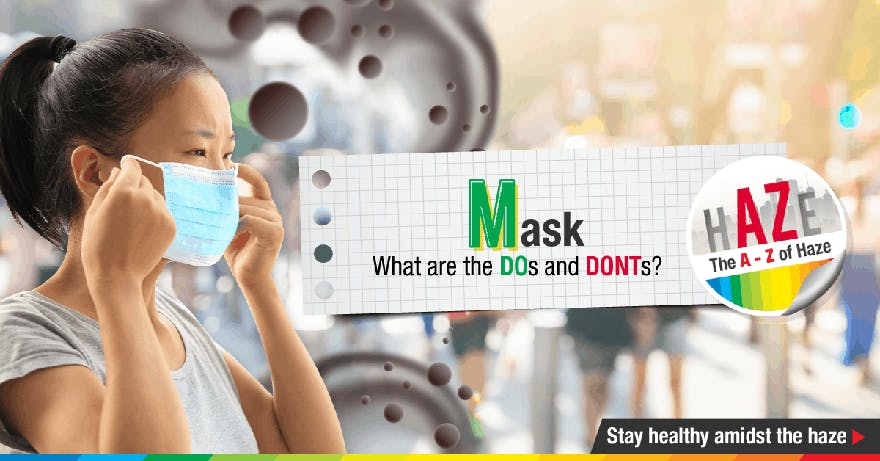 Increasingly, it's no longer unusual to see people don masks as they head out in the haze.
Haze can contain fine particles that are 2.5 microns or smaller (PM2.5). Studies have shown that N95 masks provide good protection against particle pollutants, but they work only if there is a good fit with the face of the wearer.
You can reuse your N95 mask but for hygiene purposes, don't share it. Surgical and paper masks can protect your nose and mouth from irritants in the air but can't filter fine particles.
Before you run out to grab some masks, the NEA provides some perspective: you won't need a mask unless the PSI level exceeds 150 in the 'Unhealthy' range.
Know your A to Z, get your A to Zinc. Stay healthy amidst the haze – give your immune system the nutrients it needs to keep you in top form.