The A-Z of Haze: "A" is for Air Purifiers
HEALTH & WELLNESS
04.06.2016
The haze is back – here's the A-Z of Haze you must know!
"A" is for Air purifiers.
Air purifiers are flying off the shelves. But know what you need before you get one.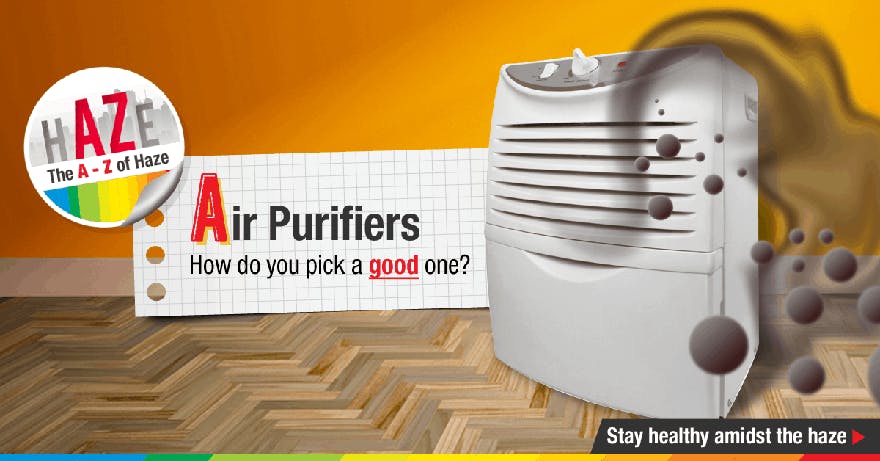 Look out air purifiers with a high efficiency particulate air (HEPA) filter, because only these can filter out very small particles 0.1 - 0.3 microns in size.
Some air purifiers are also labeled with a Clean Air Delivery Rate (CADR). They usually have 3 CADR numbers - one each for smoke, dust, and pollen. The smoke CADR is the most appropriate for haze pollutants. A larger CADR number means faster cleaning in an enclosed room.
Know your A to Z, get your A to Zinc. Stay healthy amidst the haze – give your immune system the nutrients it needs to keep you in top form.