Exercising for Good Heart Health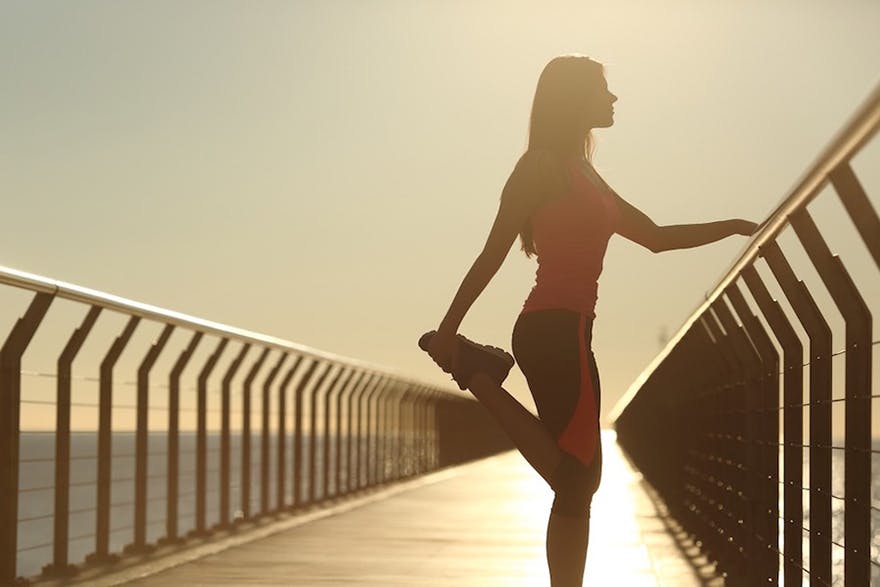 According to the American Heart Association, cardiovascular disease (CVD) is the number one killer in America, for both men and women. In fact, one in three women have heart disease. According to surveys, 24% of Americans 18 or older are inactive. The risk of heart disease associated with a sedentary lifestyle is similar to that observed for high cholesterol, high blood pressure and cigarette smoking.
Take heart: lack of physical activity is one risk factor that can be easily remedied, simply by introducing regular exercise into your daily routine.
Aerobic activities, such as speed walking, running, swimming, cycling, roller skating and jumping rope are best for heart and lung fitness, but you don't have to over do it: just 30 minutes of walking, climbing stairs, yard work, moderate-to-heavy housework, and dancing per day can have beneficial side effects.
Fitting in Fitness Time
Many people can't find time in their hectic schedules to exercise, but it's easier than you may think. Short intervals of activity are better than none and can help provide the essential physical activity you need to help improve your cholesterol levels and overall health.
How to Squeeze in Physical Activity At Home…
Garden: Rake, prune, dig, and bend to clear debris.
Take a short walk before breakfast and/or after dinner. Gradually increase a 5-10 minute to 30 minutes.
Walk or bike to the local store instead of driving.
Increase your walking pace to brisk and include hills.
Stand up while talking on the phone.
Walk the dog (and yourself).
Park away from the mall to increase length of walk.
When you shop, include laps around the mall.
Keep exercise equipment repaired and within sight so you'll use it.
At Work
Conduct meetings outside while taking a walk.
Walk to a co-worker's office rather than email or call.
Think stairs, not elevator: run up some for extra cardio benefits.
While traveling, use fitness centers and swimming pools at hotels.
Pack a jump rope and do calisthenics in your hotel room.
Participate in a recreation league/sports team at your company.
Join a fitness center or Y and spend lunch working out.
Get off the train or bus a few blocks early and walk the rest of the way.
At Play
Plan vacations that include physical activity (hiking, backpacking, swimming, kayaking).
Sightsee by walking, jogging or bicycling.
Walk, run or fly a kite at the beach instead of sunbathing.
Walk on the golf course instead of using a cart.
Play singles tennis or racquetball instead of doubles.
Choose badminton over croquet at a picnic.
Join a health club or recreation center and regularly participate.
Sign up with a friend to help stay motivated!
Tips for Success
Consult your physician first. Always talk to your doctor before beginning any new health regimen.
Think fun. Avoid exhausting yourself and spice up your routine with variety. Incorporating several activities helps keep boredom at bay.
Think comfort. Wear comfortable, loose-fitting clothing and proper-fitting footwear. Consider the weather and type of activity.
Make it convenient. Find an easy time and place to exercise so it can become a ritual. Be flexible and don't sweat it if you miss a day; try to be physical in another way that day.
Tune in. Use your favorite music to stimulate and inspire you.
Support yourself. Surround yourself with supportive people who encourage you, keep you on track, don't ask you to change your exercise plans, and will share activities with you when asked.
Easy does it. Start slow with low to moderate-level activities initially. Gradually increase the duration and intensity of your exercise program as you become more strong. Work up to 30-60 minutes per day, four to five times a week.
Reward yourself. Celebrate exercise achievements and milestones. Success is habit-forming
Image Credits: Antonio Guillem/Shutterstock.com