7 Simple Food Swaps to Head off Holiday Weight Gain
HEALTH & WELLNESS
10.21.2014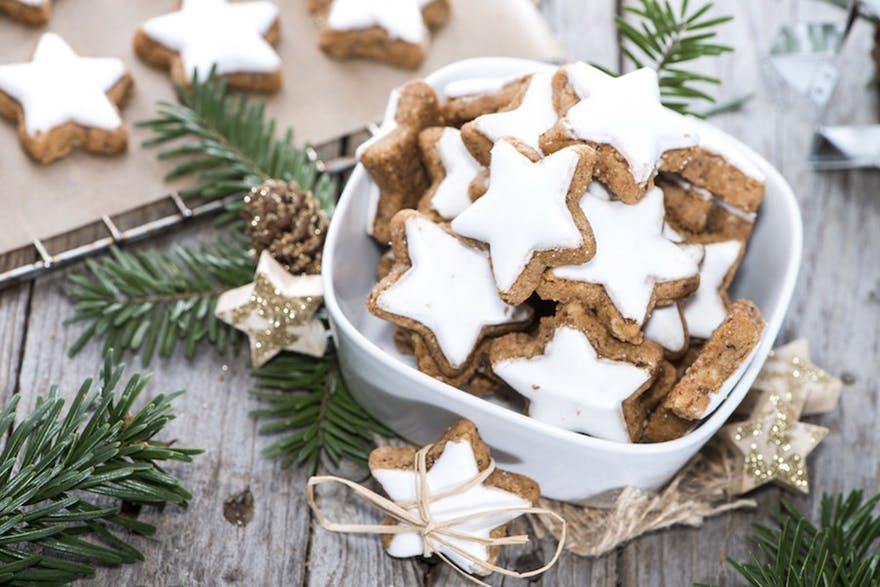 'Tis the season for gift giving, celebrating with friends and family, and more. Americans put on an average of just over a pound from Thanksgiving to December 30. That may not sound like much, but holiday pounds become problematic when you don't lose them year after year.
While it's best to prevent weight gain, it's no reason to avoid holiday treats. Enjoy the festivities and minimize dietary damage with these sensible seasonable swaps.

Appetizers.
For starters, pile your plate with low-fat, protein-packed foods. Protein keeps you fuller longer and may help you avoid high-calorie appetizers. For example, swap one ounce of cheddar cheese and 10 buttery crackers for three ounces cooked shrimp and save nearly 175 calories.

Account for alcohol.
There's no point spending most of your daily calorie budget on beverages. Alternate alcoholic beverages with calorie-free drinks, such as water or diet soda. You'll consume far fewer calories and feel better the next day. Eggnog lovers: omit the rum, cut the portion to four ounces from eight, and sip a lighter version to avoid 250 calories you don't need.

Sip smart.
Holiday-themed temptations are everywhere lately. If that warm 16-ounce mocha drink made with 2% milk and topped with whipped cream is becoming a regular habit, swap it for an eight-ounce version minus the whipped cream to save 170 calories.

Dodge bowls.
Avoid bowls bearing nuts, snack mix, and unwrapped candy – they can cause you to lose count of calories. Food with wrappers, peels, or shells help you better track your intake. Substitute 30 pistachios in the shell for 1 ounce of mixed nuts and conserve about 75 calories.

Slim-down the spuds.
Mashed potatoes with gravy can run north of 300 calories for a modest serving. Prepare cooked, peeled Yukon Gold tubers with fat-free buttermilk instead of cream and butter to trim at least 100 calories per portion, and more when you forgo gravy.

Save sugar for dessert.
Sweet potatoes are tasty enough without brown sugar and mini marshmallows. Swap two small candied sweet potatoes for one medium baked orange tuber and sidestep more than 200 calories.

Pick pumpkin pie.
Choose a regular (1/8 of a 9" pie) piece of pumpkin pie instead of pecan to avoid about 300 calories. Take your calorie reduction a step further and opt for ½ cup fat-free frozen vanilla yogurt instead of premium ice cream to avoid an additional 75 calories.
Image Credits: HandmadePictures/Shutterstock.com