BY ELIZABETH_WARD | 10.21.2014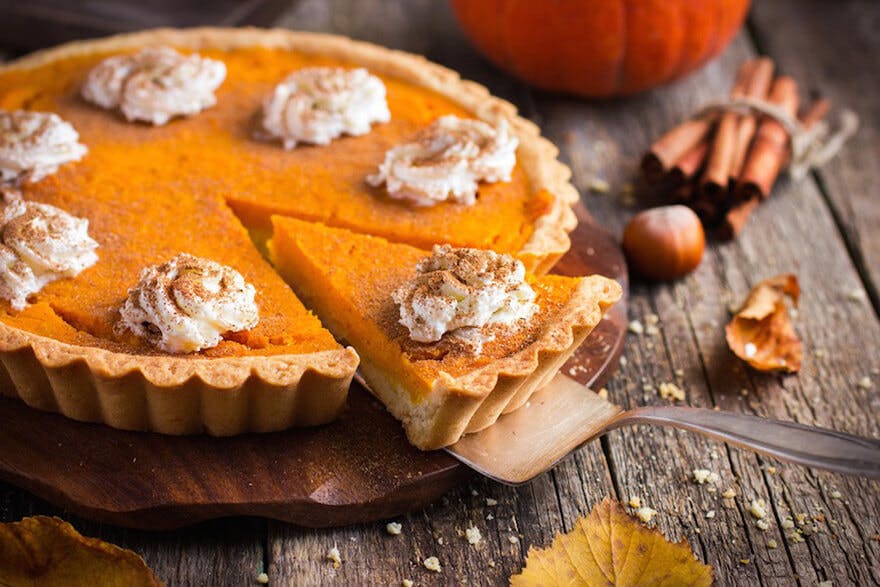 If you're anything like me, you look forward to holiday foods you many eat only at this time of year. The holiday season is often billed as a nutritional nightmare waiting to happen, but I prefer to see the "good" in holiday goodies.
Sure, holiday favorites can be more "naughty" than "nice" to your waistline, but excessive calories at any time of the year often spell trouble for weight control. While it pays to be vigilant about portions during the holidays, there's no need to feel guilty about small splurges on your favorite foods.
Here's what the dietitian in me likes about some popular holiday goodies– besides their great taste, that is!

Cranberries
Fresh cranberries, a symbol of the holiday season, contain vitamin C and fiber. Get the most flavor from these bright berries by making your own sauce from fresh cranberries, substituting orange juice for water, or adding less sugar for more nutrition. Add dried cranberries to holiday muffins, pancakes, and quick breads and use in a party mix of pretzels, nuts, and unsweetened whole grain cereal.

Cheese
Cheese supplies several nutrients, including calcium and protein, to support your bones and overall health. A 1 ½ ounce portion of hard cheese, such as cheddar, Havarti, and Swiss, has about as much calcium as eight ounces of milk. Full-fat cheese has relatively high levels of saturated fat and cholesterol, so enjoy reduced-fat varieties paired with fresh fruit or vegetables instead of fatty crackers and chips.

Chocolate
Cocoa, the main component chocolate, contains feel-good compounds that may spur a brighter mood, as well as antioxidants to help guard against cell damage. Dark chocolate has the highest concentration of cocoa, so nibble small portions. To satisfy a chocolate craving and include a serving of dairy in the bargain, sip homemade hot cocoa prepared with fat-free or low-fat milk, unsweetened cocoa powder and the sweetener of your choice. Dip whole strawberries and banana slices into melted dark chocolate for more fiber, vitamins, and minerals than plain chocolate provides.
Eggnog
Eggnog supplies as much calcium as milk, and it packs protein, too. If you're afraid of overdoing it on eggnog calories, try light eggnog, sip smaller portions, and forgo adding rum and whipped cream. Did you know that you can cook with eggnog? Prepare bread pudding with light eggnog instead of full-fat milk and add raisins or other dried fruit for more fiber.

Nuts
Walnuts, pistachios, almonds, and other nuts offer unsaturated fat, fiber, protein, vitamins, minerals, and phytonutrients, plant compounds that ward off cell damage. Eating 1 ½-ounces of nuts daily as part of a low-cholesterol, low-saturated fat eating plan may reduce your risk for heart disease, according to the U.S. Food and Drug Administration.

Pumpkin
Pick pumpkin for its potassium, fiber, and beta-carotene, a plant compound your body uses to produce vitamin A. Get your pumpkin fix and minimize dietary damage when you skip the crust on pumpkin pie and reduce the amount of added fat in pumpkin muffins and quick bread recipes. For a healthier pumpkin treat you can sip, here is a great recipe for a pumpkin smoothie.
Pumpkin Smoothie Recipe:

Ingredients:
½ cup low-fat milk
½ cup canned unsweetened pumpkin puree
2-3 teaspoons brown sugar or sweetener of your choice
dash of ground cinnamon
2 ice cubes
Directions:
Combine all of the ingredients in a blender or food processor until well-blended.
Drink immediately.
Happy holiday eating!
Image Credits: Anna Shepulova/Shutterstock.com